Announcements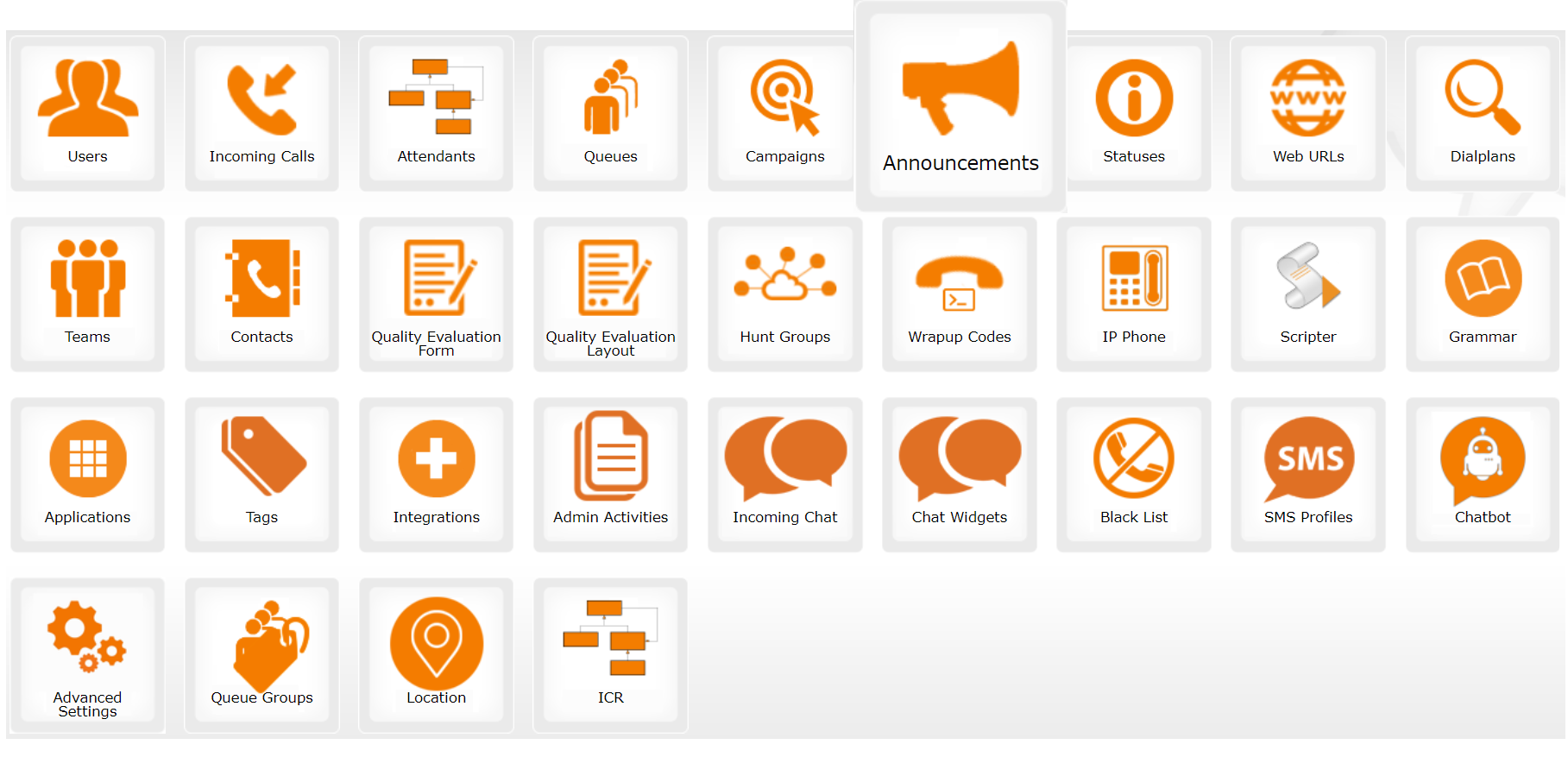 To access Announcements, from the administrator screen, press the button shown below:


Add button is used to add a new announcement. Sound files loaded to the system must be in 8000Hz bandwidth, single channel (mono), 16bit and in wav file extension.

Downloading and Deleting Announcement



Sound files in the system can be downloaded, listened to. They can also be deleted.