Users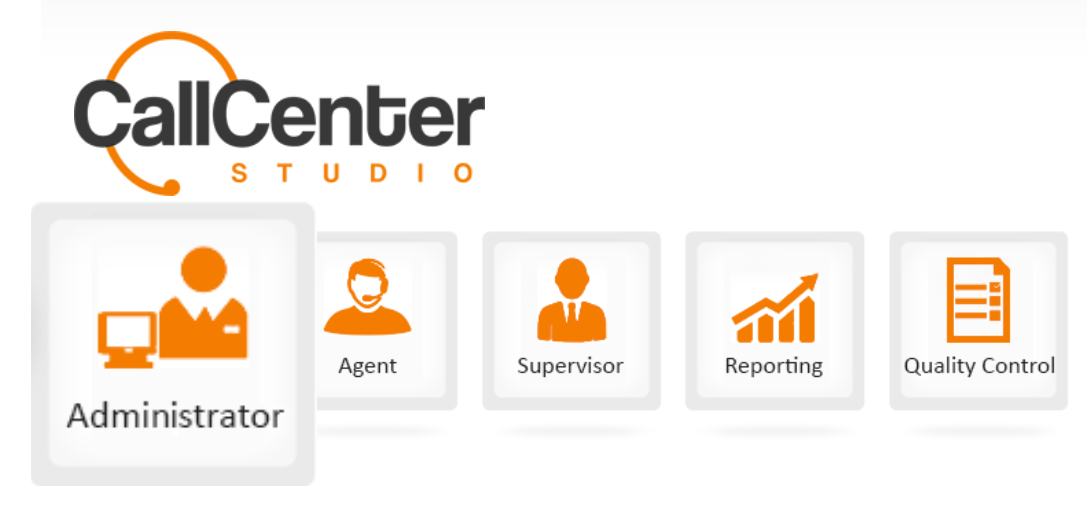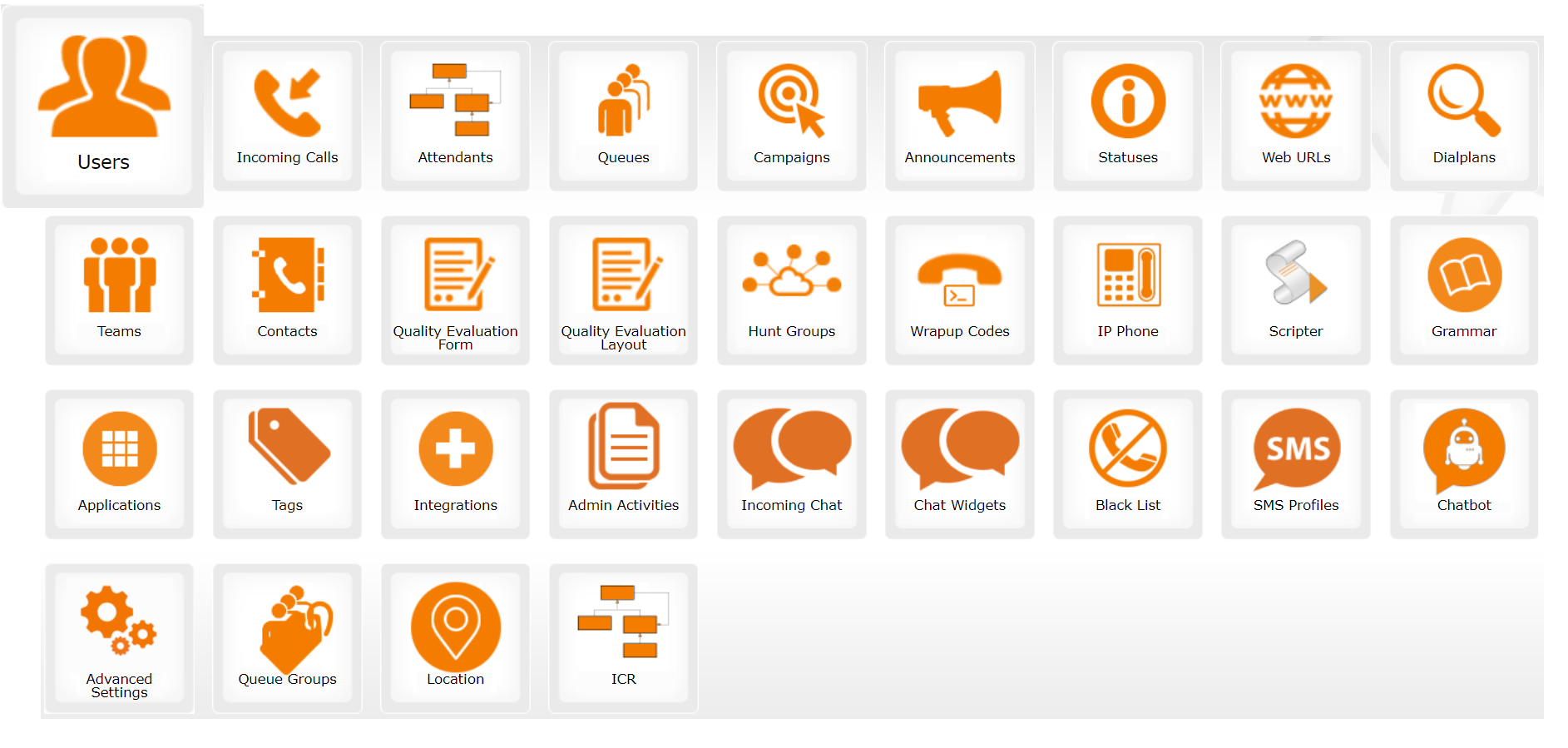 To access Users, from the administrator screen, press the button shown below:


Users registered in the system can be displayed in the users section. Adding new users, deleting existing users, authorizing users, determination of roles and notification settings are all carried out here.


Adding Users



By clicking the add new user button, new registrations can be made at that instant.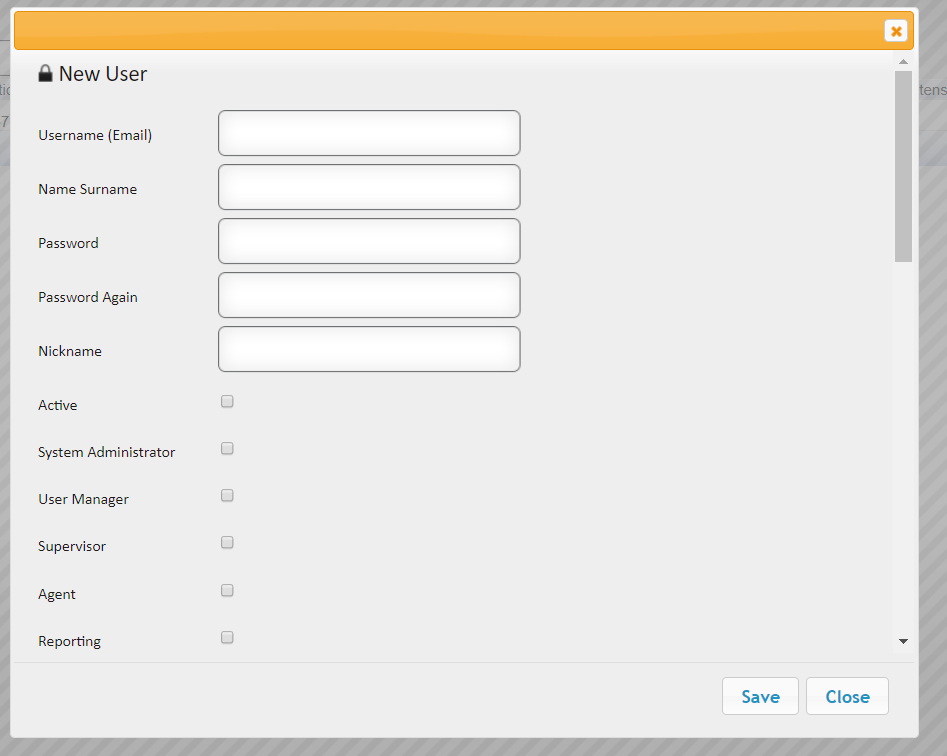 Updating Users



In order to update some of the information of a user, simply click the editing button. Here, permissions of users can be managed and changed and any user can be included for intra-system calls. Any call not answered by users can be directed to a different IVR through "No Answer Attendant" field. Dial plan can be selected. Languages can be selected according to users.

(Active): It is necessary that users be active so that they can access the system.

Authorizations desired to be given to users can be selected as it is in the picture above.

Here;

(Only Use IP Phone): This option is for only telephone usage instead of Customer Representative Screen.

(Use IP Telephone): This option is for IP Phone usage of users.

(Extension): This option allows for defining an extension number to the user within the system.

(Listen): There are two types of listening options.

Listening out of Softphone software in PC.




Listening by routing calls to the "

Mobile Telephone Number

" of the user.



Adding / Removing Users to Queue



Any customer representative desired can be selected in the Dropdown Menu, and added to line, and removed from Queue By using the delete button.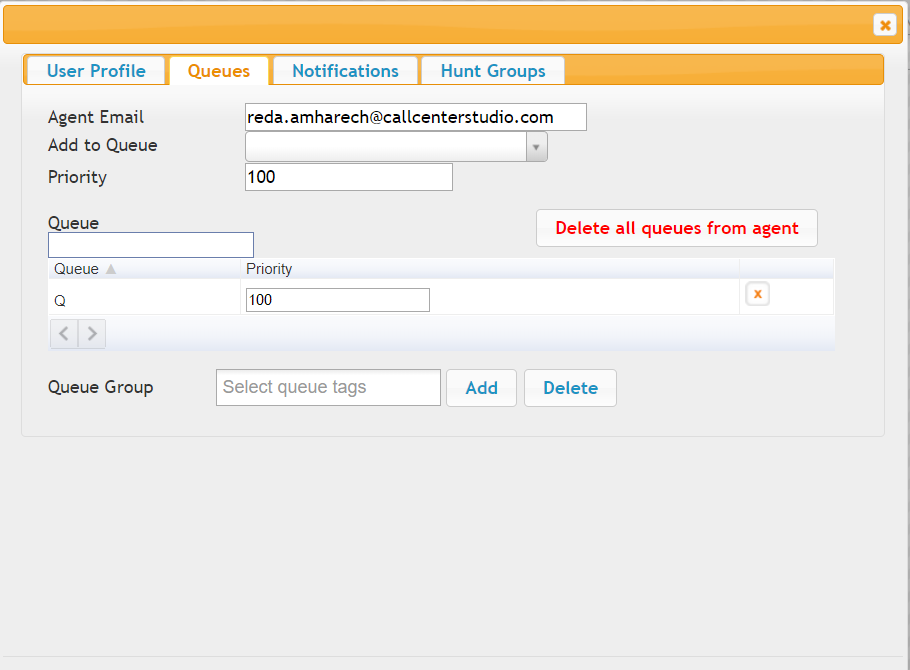 Queue priority can be determined according to the user by defining priority value.

Press (OK) button after the value has been entered.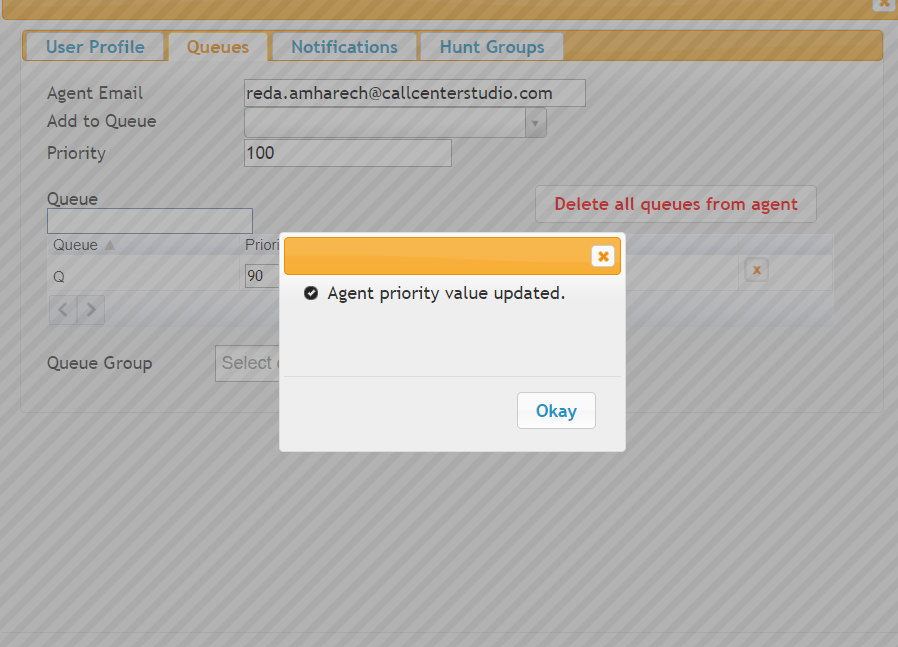 Notification Settings



Administrator Summary Report: It can be obtained as being Daily, Weekly and Monthly. Summary report is sent via email in the direction of the period given after authorization.

New User Notification: Notification e-mail is sent to inform creation of a new user.

Configuration Change Notification: E-mail indicating Queue on the system, changes within welcome menu and details of user performing changes is sent.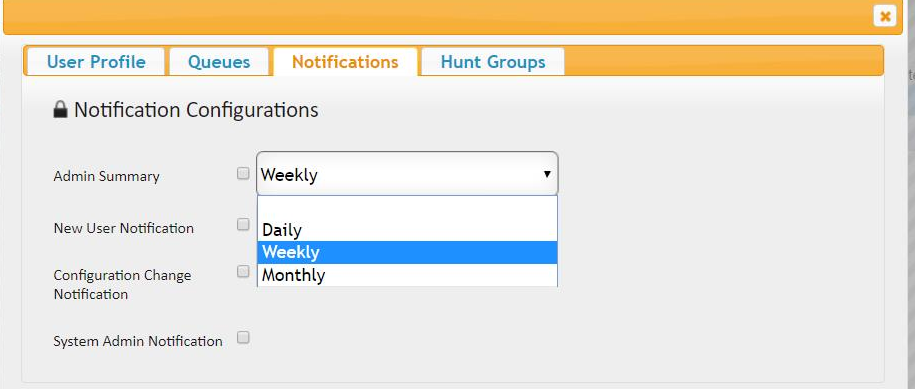 Deleting Users



It is enough to use the delete button in order to remove an existing user from the list.