Campaigns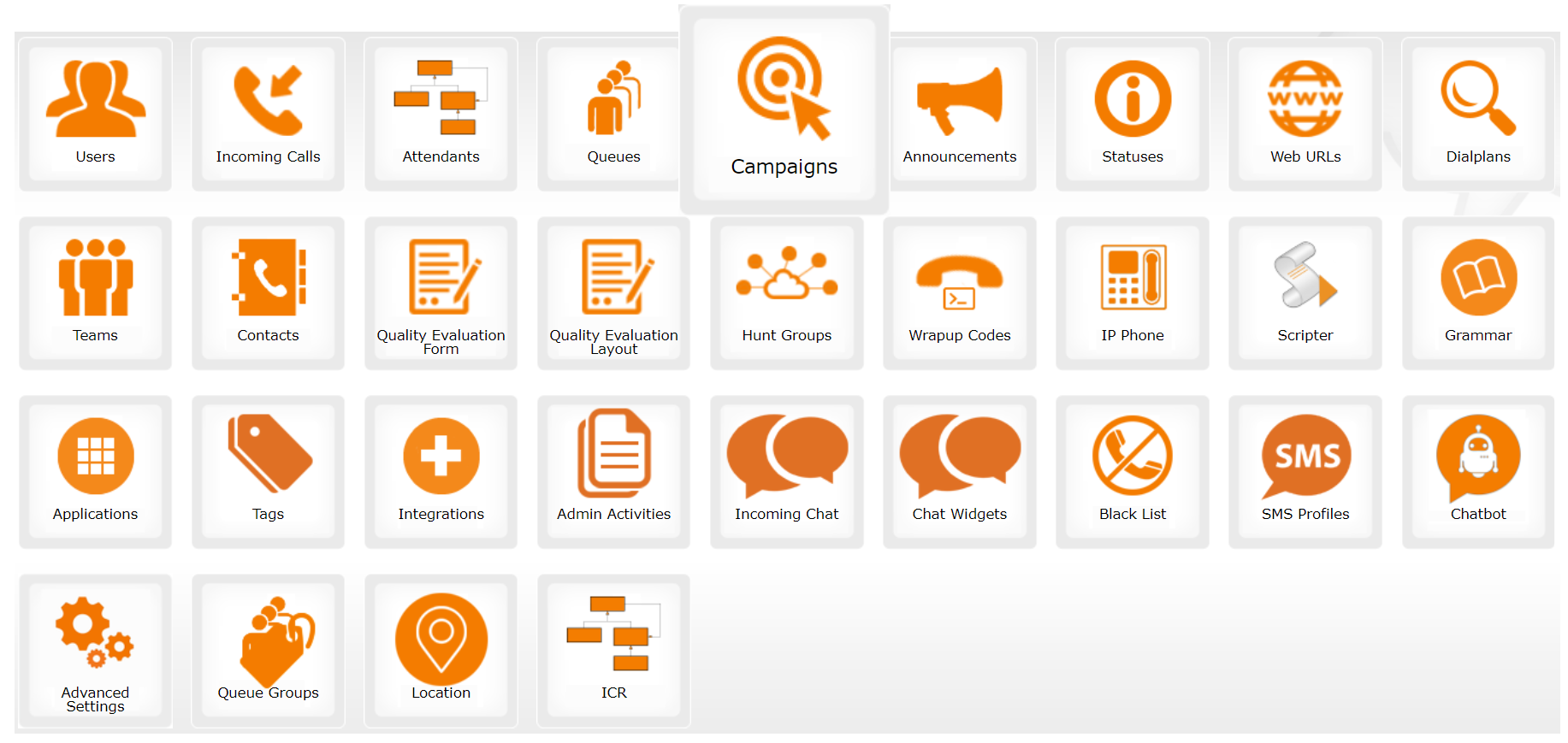 To access Campaigns, from the administrator screen, press the button shown below:

It is necessary that campaigns be defined in order to use the dialer system. For this, an interface designed with the wizard in the cloud system that directs you and helps to create a campaign has been provided. There are two different campaign types, predictive and IVR.

Predictive: It is the campaign where agents reply to calls and use scripter.




IVR: It is the campaign where automatic IVR calls are made.



Campaign Creation



Campaign Details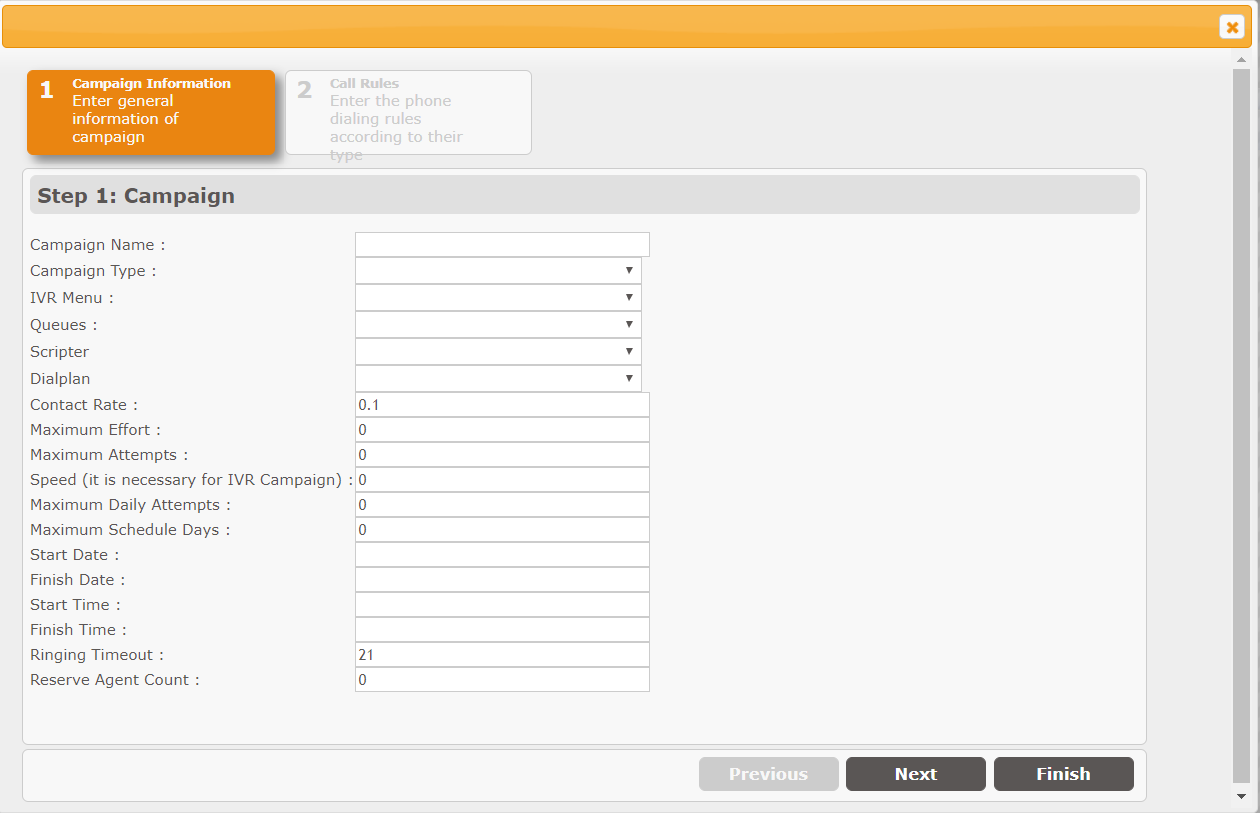 Fill out all the fields in the screen above, there can be no blank fields.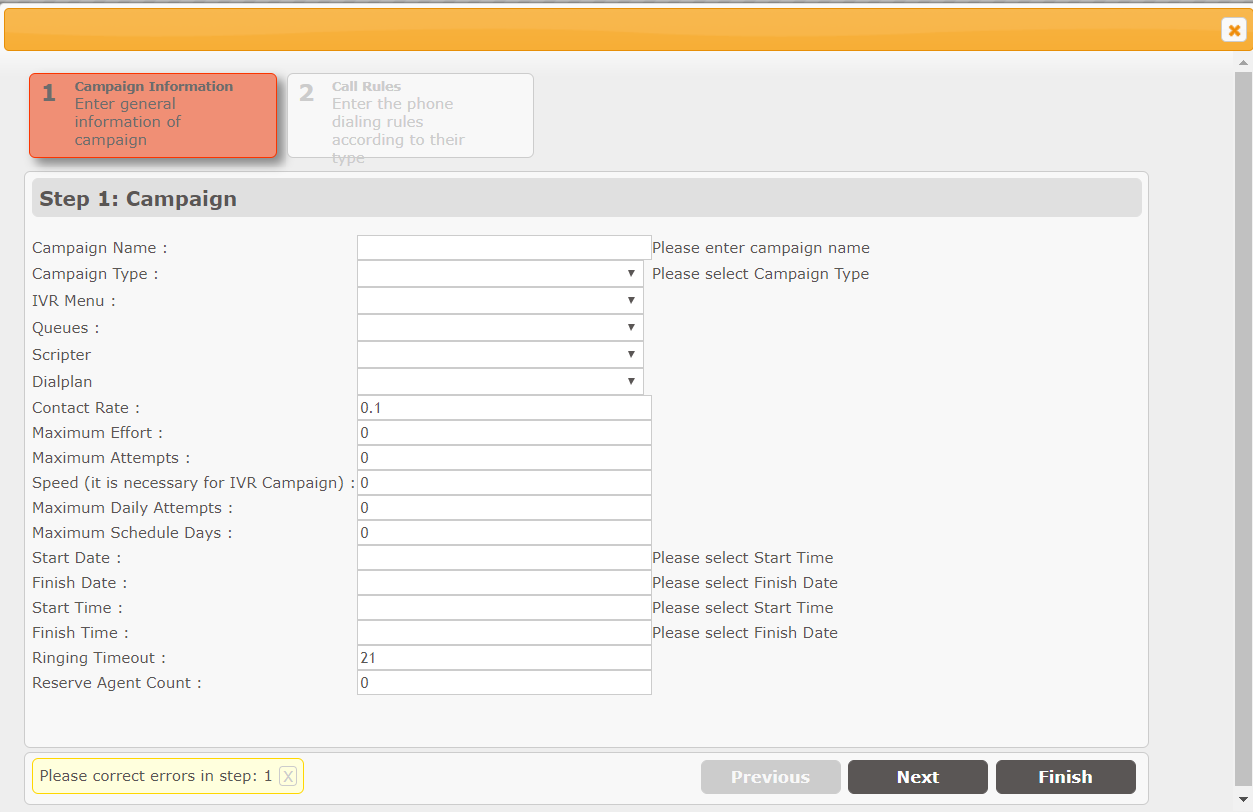 | | |
| --- | --- |
| | |
| | |
| | It is necessary for you to choose one of Predictive/IVR campaigns. |
| | IVR to which call is desired to be routed is selected (It is selected only in IVR campaigns). |
| | Queue to which call is made out is selected (It is selected only in predictive campaigns) |
| | Scripter desired by cr to be displayed in the screen in predictive campaigns is selected |
| | It is necessary to write the number you want to make out in a form that it starts with "+90". |
| | 0.1 Delivery ratio is automatically displayed in the screen (It can be changed). |
| | Amount of redials for reached contacts |
| | Amount of redials for contacts |
| | It is filled in IVR campaigns. |
| | The number of daily calls |
| How many days later, utmost, are appointments given? | |
| | |
| | |
| | When ringing time is not selected, 21 is automatically set. If desired, it can be customized. |
Campaign Calling Rules



Calling rules are specified according to telephone types. Telephone Profiles

They are four;

After your campaign has been created, you can see it in the campaign list.



Adding Campaign Field



Fields can be added to a campaign created in the campaign list by using the button indicated in the following screen.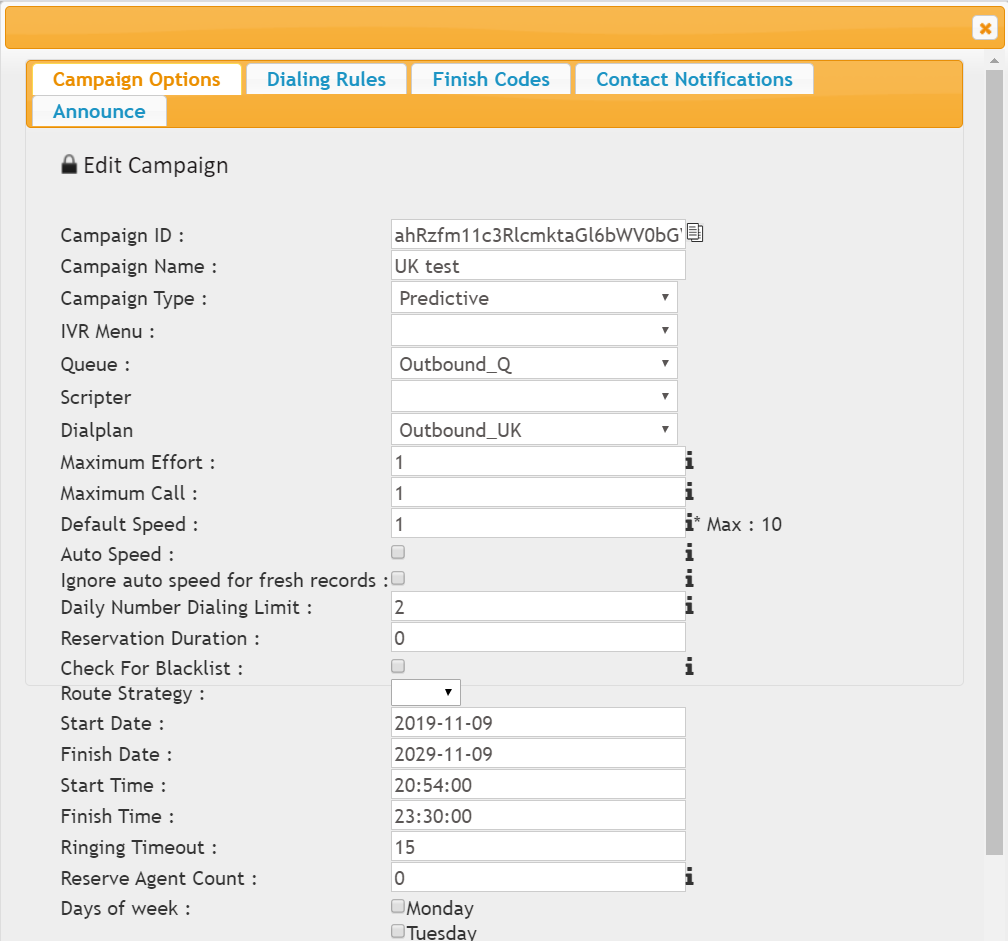 Write the campaign name in the pop-up field and press the "(add)" button. Loaded data titles are matched in campaign.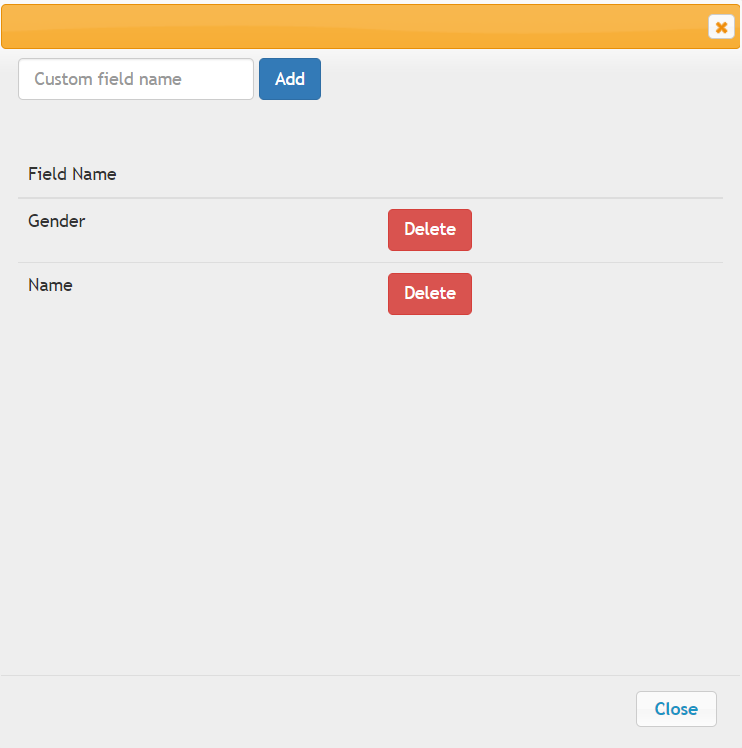 Search File-Uploading File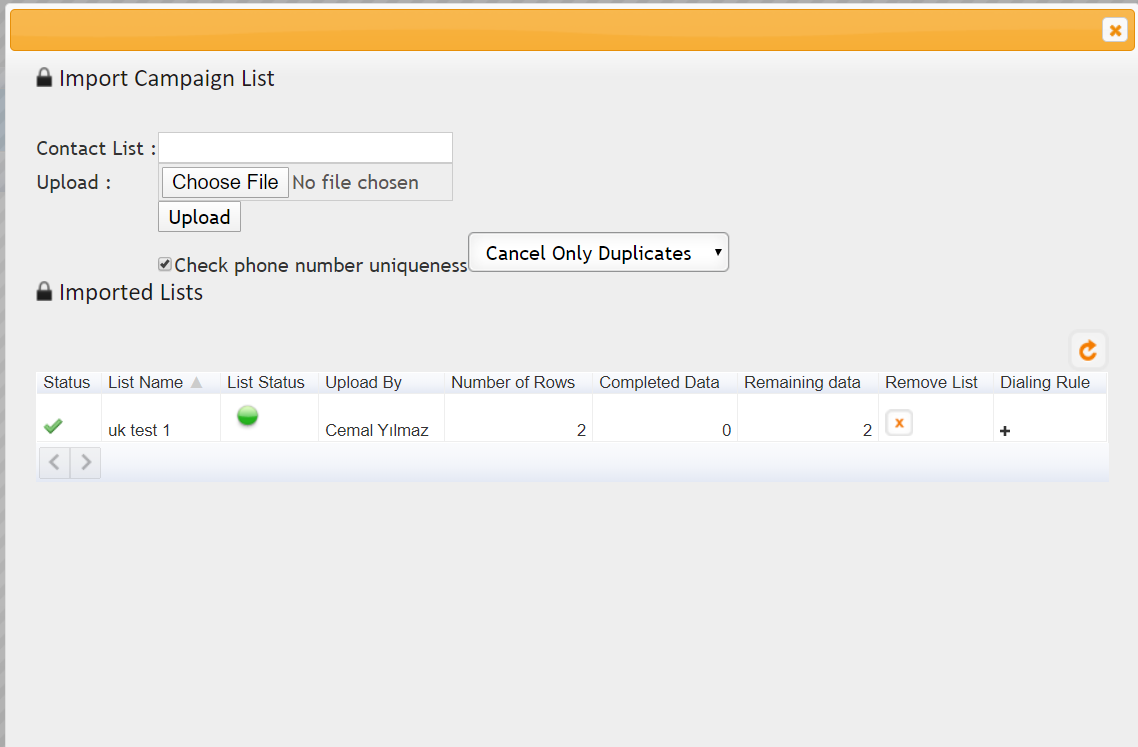 In the screen opened through "(Upload File)" in campaign screen;

Data to be uploaded should be in csv. Format and numbers to be called should start with "0".

Selected file is loaded to the system by using the "(Load)" button.

It is necessary that fields corresponding to titles formed in data be matched. Loaded data can be converted to active/passive through a button in the status of the list. It is possible to follow data whether it has been completed or not.

Furthermore, another list can be loaded to the same campaign again. The issues to pay attention to are that there should not be the same telephone numbers in the loaded second list. If so, this case will come back as overlapping.

Campaign Arrangement



Click the "(Edit)" button in the table so as to edit the created campaign.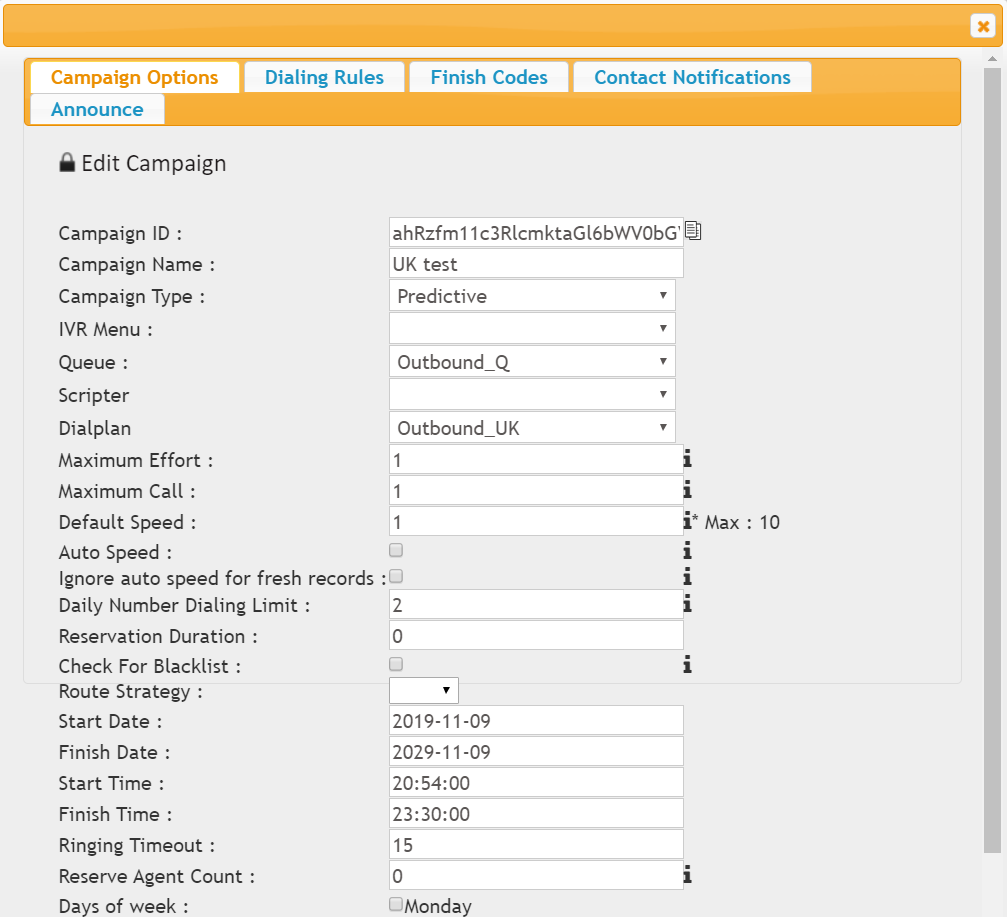 Any changes can be made on the campaign editing screen. If desired, predetermined telephone calling rules can be modified again. Another important subject is that result codes must be defined to create a campaign.


In which category (Completed, Appointment, Not-Reached, wrong Number) result codes should be initially selected in order to determine them and afterwards, any result code desired can be written. After these settings have been done, it will be necessary to click the "(Start)" button to start the campaign.

Load File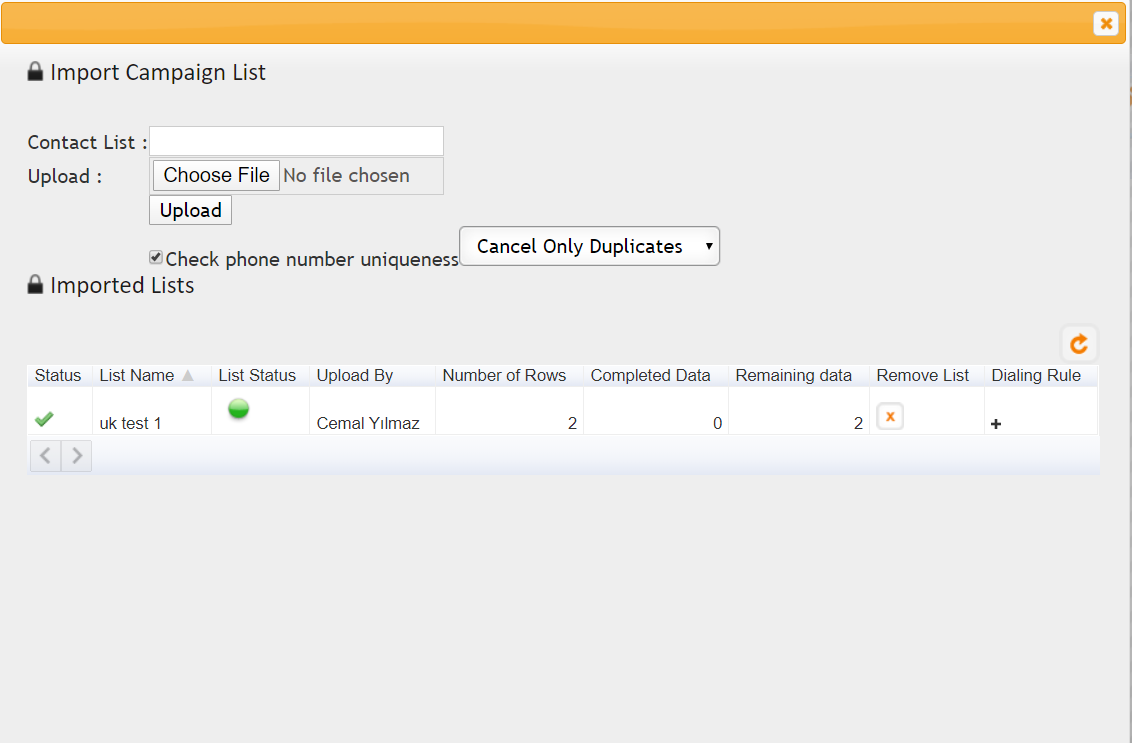 Rotating List



When the button of "(to be called again)" is clicked, the following screen will be displayed. In this screen, list, campaign result code, starting and finishing dates of any campaign desired can be filtered and forwarded to the system to be re-called according to specified criteria.